Cloud Native Development Services
Build smarter. Ship faster.
15+
97%
Customer Satisfaction Rate
80+
We specialize in cloud technology and development. We're experts in transforming our clients' core architecture and processes to become truly cloud-native. With microservices and containerization at the core of our cloud-native development, your applications can be built, moved, enhanced, and scaled in record time
Our Expertise
Cloud-Native Development
Our Cloud-Native Development teams help businesses move to microservices, serverless computing and containerized architecture through effective cloud engineering practices. We offer a full suite of end-to-end services, ranging from strategy, design, and testing, all the way through to deployment and ongoing support.
Application Modernization
Our Application Modernization offerings enable enterprises to increase business agility and resilience with scalable cloud-native applications. We help development teams lay the foundation for cloud-native architecture with a continuous delivery model that modernizes complex legacy systems. Our all- in-one services include cloud enablement, industry-specific development.
DevOps
We offers comprehensive DevOps services and expertise to put your cloud initiatives to work. Our digital maturity model evaluates how well companies have incorporated DevOps services into their operating models and how effectively they execute their digital initiatives.
From initial strategy and planning through delivery and support, we have the DevOps expertise, process, and tools to accelerate the integration of your dev/test efforts and increase your level of automation.
Chaos Engineering
We uses Chaos Engineering to help organizations build fault-tolerant and robust cloud-native applications to accelerate digital transformation. These services are an integral part of Progressive Delivery, based on the principle of experimenting with new functionality on distributed systems in order to test true performance. It is essentially a controlled experiment for your digital services in production, building confidence in the ability of those systems to function properly in real conditions.
We currently focus on the following areas:
Well-crafted software makes the world a better place
WHY GO CLOUD-NATIVE WITH HST?
Deliver the right solutions on the leading cloud platforms.
Here are just a few of them: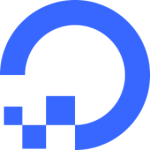 HST Solutions is truly committed to the clients we serve.
Pricing based on your business needs
Fixed price
Pay as You Go
Dedicated Team
ABOUT US
We are a trusted Digital engineering and Enterprise modernization partner, combining deep technical expertise and industry experience to help our clients anticipate what s next and answer questions before they are asked.
What makes us stand apart
We Have Deep Technical & Industry Experience
One Team, One Dream
At HST, there is no such thing as not my problem.
Build Trust with Every Interaction
We're accountable to our clients and to each other. which means being open even when things aren't going smoothly.
Improve Everything
The world of software and business moves fast so we re always learning and honing our skills.
Own It
We are a team of doers and we take responsibility for the success of everything we do.
Obsessed: Over Results
We're obsessed with driving business value for our clients and we know that starts with gaining a deep understanding of the problems they're facing
Excellent track record
100% project delivery
Have never gone over budget in any project
(75+) delivered
Tell us about your custom software project.
Unsure of how to get started? Talk to us. No matter where you are in the process, we can help you. Whether you need us to design and build a prototype, take your project from concept to maturity, or build off the work of another team, we can make your idea a reality. We also step in when it makes more sense to lean on our expertise than to have an in-house team
get spread too thin.
Generally, we are able to respond to inquiries within
Please fill in the form below and we will be in touch.